SAINT ROBERT OF NEWMINSTER PARISH
Parish Priest: Fr. Michael Dever – Tel. 0161 224 1498
Resident at St. Richard's Presbytery, Sutcliffe Ave, Longsight, M12 5TN
St. Mary of the Angels & St. Clare Church, Elbow St, Levenshulme, M19 3PY
St. Richard Church, Sutcliffe Avenue, Longsight, M12 5TN
Resident at St. Mary's Presbytery: Fr. Laurence Gambella, Tel. 0161 224 1895 Assistant Priest & Hospital Chaplain & Fr. Martin Dowd, Tel. 0161 225 9840 Chaplain to the Central M/c Hospitals.
---
SECOND SUNDAY OF ADVENT
"Stay with us, Lord, on our Journey"
TIMES OF MASS & SERVICES
8th – 14th December 2019
Sunday 8th December Monday 9th December
9.30am Mass at St. Richard's 9.15am Mass at St. Richard's
11.00am Mass at St. Mary's
Tuesday 10th December Wednesday 11th December
9.30am Mass at St. Mary's 9.15am Mass at St. Richard's
Thursday 12th December 9.30am Mass at St. Mary's
Friday 13t h December 9.15am Mass at St. Richard's 10.00am Carol Concert at St. Mary's led by the school children.
Saturday 14th December
10.00am Exposition of the Blessed Sacrament at St. Mary's
11.00am Mass at St. Mary's
5.00pm Vigil Mass at St. Richard's
6.30pm Vigil Mass at St. Mary's
Confessions
Saturday 11.30am – 12 noon at St. Mary's
Saturday 4.30pm – 4.50pm at St. Richard's
Feasts of the Week
Mon.9th Dec. The Immaculate Conception of the Blessed Virgin Mary
Wed. 11th Dec. Saint Damasus I, Pope
Thurs. 12th Dec. Our Lady of Guadalupe
Fri. 13th Dec. Saint Lucy, Virgin and Martyr
Sat. 14th Dec. Saint John of the Cross, Priest and Doctor
Pray for the Sick and Housebound and those who are known to you especially Maureen Kennedy, John Harte, Pat & Patricia Gallogly, Paddy McNallion, Willie John Kerrigan, Margaret Coyle, Patricia Maguire, Margaret Regan, Mary McDermott, Simon & Gillian Bryant, Tom Cassidy, Margaret Duffy, Kathleen McGuigan, Hannah Walsh, Finn Collins, Eta O'Malley, Mary McGlade, Gary Jameson, Julie Mulrennan, Irene Rice, Bridie Coyne, Doreen French, Ken Ward, John Collins, Margaret Sweeney, Veronica Curran, Mary Dunne, Irene McCarroll, Kathleen Cartwright, Carl McGlynn, Colette Robinson, Sadie Deeney. May the Good Lord strengthen and comfort them.
Pray also for all who care for the sick.
Grant eternal rest to those who have died recently. Catherine Biggar, Patrick Barratt, Tommy Davin, Thomas Owens
Let your face shine upon those whose anniversaries are at this time
Aidan Murphy, James Arthur, John Ojei, Winnie Doyle, Kay Duffy.
Birthday Remembrance. Frances Maher (8th Dec.)
Eternal rest grant unto them O Lord, and let perpetual light shine upon them. May they rest in peace. Amen.
ST. RICHARD'S CHRISTMAS FAIR TODAY – Doors open at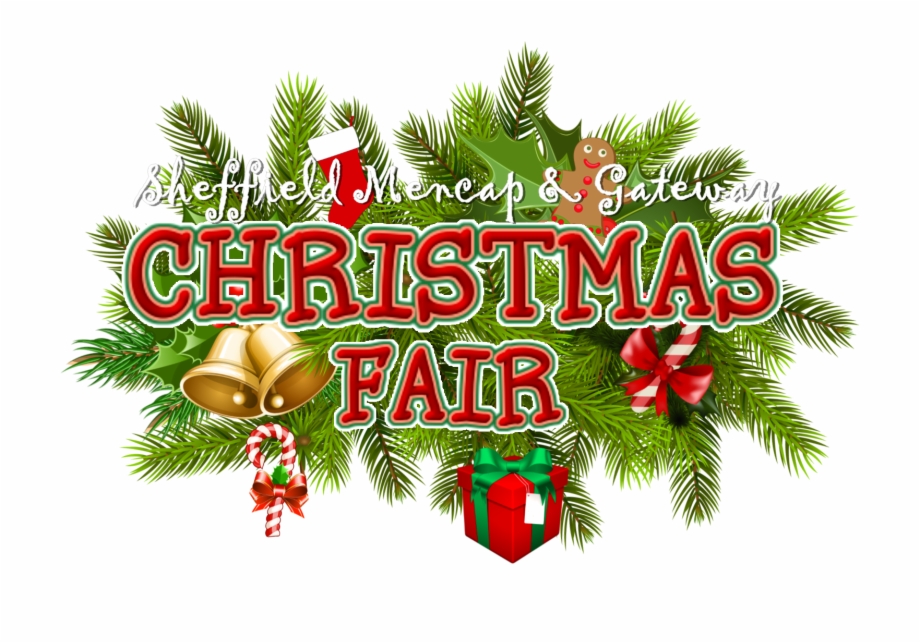 12noon. There will be a good variety of stalls for all the family to enjoy, including Bottle & Chocolate Tombola, Good as New Gifts, Toiletries, Raffles and lots more. A selection of hot food also available. Please do pop along and support this event. A special word of thanks to all the people who have worked so hard in preparing for today. Also everyone who donated items for the different stalls. All it needs now is your presence to make it a happy and successful occasion.
ST. MARY'S CAROL CONCERT led by the school children will take
place on Friday 13th December at 10.00am in church. Come along for a magical morning of carols to start the festive season in style!
PARISH CHRISTMAS RAFFLE – Only 2 weeks away!! Tickets are available at the back of both churches.

1st Prize – £300, 2nd Prize – £100, 3rd Prize £50 plus many more exciting prizes. Please return all raffle ticket stubs and monies by Wednesday 18th December at the latest. We need a determined last push and BIG effort to sell as many as you can! The Prize Draw will take place on Friday, 20th December at the Parish Christmas Dance in St. Mary's Hall.
CHRISTMAS PARISH DANCE: Friday 20th December 2019 from 7.30pm till late in St. Mary's Parish Centre. Dancing to Pat Jordan and Finian's Rainbow. Tickets £5 p.p. available from John Jordan tel. 225 4308.
BAGS OF KINDNESS: Help Cornerstone to help others
Do you have a spare backpack or handbag lying around in your home? If you do, why not put it to good use by packing it with useful necessities – including toiletries, hygiene products and warm hats and gloves – that will make life a little easier for homeless people this winter. You can drop your filled bags off at St. Mary's office (weekdays) or put in the box at the back of the church.
HOMELESS BROTHERS AND SISTERS; Homelessness is a scandal on our doorsteps that we as Christians cannot ignore, and as you'll have noticed the temperature is dropping quickly. If you are worried about someone you've seen sleeping rough you can inform Streeetlink by calling 0300 500 0914.
SALFORD DIOCESE CATHOLIC FELLOWSHIP CLUB: The above club is for people with physical, sensory and learning disabilities. It is a weekly event that takes place in St. Cuthbert's Parish Hall, Withington, 3 Palatine Road, M20 3LH from 2.00pm to 4.30pm. You are invited to share in the activities. Light refreshments are provided. For the Youth, helping at the Club could be part of a PRINCE'S TRUST experience leading to a qualification.
For those with 'MUSCLES'! your assistance would be greatly appreciated in moving furniture, pool tables etc. at 1.30pm and 4.30pm for which there would be a payment. Phone or text Aileen on 07786 562 635.
FLAT AVAILABLE IN LEVENSHULME: Self-contained one bedroom flat for rent. Newly Decorated, own shower, toilet and kitchen. Quiet house, suit respectable middle aged gent. References required. Tel. 0161 224 2339 for further details.
BINGO every Sunday night at St. Mary's Parish Centre. Eyes down at 8.00pm. Come along and join us for a fun filled evening.
ST. RICHARD'S COFFEE MORNING is held every Wednesday in the Sacristy after the 9.15am morning Mass
LEGION OF MARY GROUP: The group meet each Thursday after the 9.30am Mass in St. Mary's Meeting Room. All Welcome.
Please take a copy of the newsletter home to remind you of the times of services and events during the coming week, and please take a copy to anyone you know who is sick or housebound.
Items for the newsletter including Mass Intentions can be left at the Parish Office Tel. 0161 248 8836 or emailed to
info@stmaryslevenshulme.co.uk by Thursday midday. The weekend newsletter is published on Friday mornings!