SAINT ROBERT OF NEWMINSTER PARISH
Priest: Fr. Michael Dever – Tel. 0161 224 1498
Resident at St. Richard's Presbytery, Sutcliffe Ave, Longsight, M12 5TN
St. Mary of the Angels & St. Clare Church, Elbow St, Levenshulme, M19 3PY
St. Richard Church, Sutcliffe Avenue, Longsight, M12 5TN
Resident at St. Mary's Presbytery: Fr. Laurence Gambella, Tel. 0161 224 1895 Assistant Priest & Hospital Chaplain & Fr. Martin Dowd, Tel. 0161 225 9840 Chaplain to the Central M/c Hospitals.
---
THIRTY-FIRST SUNDAY IN ORDINARY TIME
"Stay with us, Lord, on our Journey"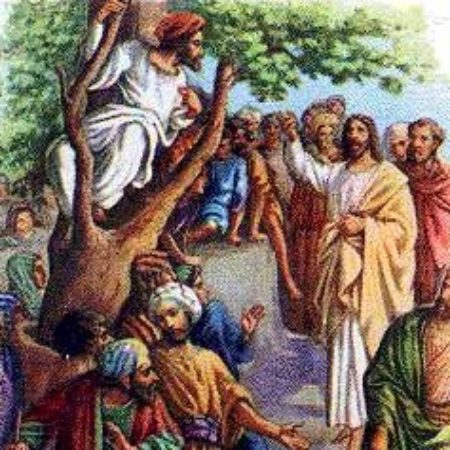 TIMES OF MASS & SERVICES
3rd to 9th November 2019
Sunday 3rd November Monday 4th November
9.30am Mass at St. Richard's 9.15am Mass at St. Richard's
11.00am Mass at St. Mary's
Tuesday 5th November Wednesday 6th November
9.30am Mass at St. Mary's 9.15am Mass at St. Richard's
led by Year 5 children.
Thursday 7th November Friday 8th November
9.30am Mass at St. Mary's 9.15am Mass at St. Richard's
Saturday 9th November
11.00am Annual Mass of Remembrance at St. Mary's
5.00pm Vigil Mass at St. Richard's
6.30pm Vigil Mass at St. Mary's
Confessions
Saturday 11.30am – 12 noon at St. Mary's
Saturday 4.30pm – 4.50pm at St. Richard's
Feasts of the Week
Monday 4th November: Saint Charles Borromeo, Bishop
Thursday 7th November: Saint Willibrord, Bishop
Saturday 9th November: The Dedication of the Lateran Basilica
Pray for the Sick and Housebound and those who are known to you especially Mary McDermott, Simon & Gillian Bryant, Tom Cassidy, Margaret Duffy, Kathleen McGuigan, Hannah Walsh, John & Margaret Scholes, Baby Jackson, Finn Collins, Eta O'Malley, Mary McGlade, Gary Jameson, Julie Mulrennan, Irene Rice, Bridie Coyne, Sadie McMenamin, Doreen French, Ken Ward, John Collins, Jackie McMenamin, Margaret Sweeney, Veronica Curran, Mary Dunne, Irene McCarroll, Kathleen Cartwright, Anthony Doocey, Carl McGlynn, Colette Robinson, Sadie Deeney.
May the Good Lord strengthen and comfort them.
Pray also for all who care for the sick.
Grant eternal rest to those who have died recently.
Joyce Lyons, Margaret Edge, Gary Duncan, Rita Vesey, James Ruddy.
Let your face shine upon those whose anniversaries are at this time. Olafunke Kayoma, Maud Deay, Mary & Fred Aldridge, Margaret Grogan, Sarah Kennedy, Thomas Green, Patrick Lyons..
Eternal rest grant unto them O Lord, and let perpetual light shine upon them. May they rest in peace. Amen.
POPE FRANCIS – In the Service of Peace
The Holy Father is calling us to pray during November for peace. Pope Francis' prayer intention for November: "We all want peace. It is desired above all by those who suffer its absence. We can speak with splendid words, but if there is no peace in our heart, there will be no peace in the world. With zero violence and 100 percent tenderness, let us build the evangelical peace that excludes no one. Let us pray together that the language of love and dialogue may always prevail over the language of conflict.
MASS OF REMEMBRANCE: Our parish will celebrate a special
Mass of Remembrance next Saturday 9th November at 11 o'clock. During this very special parish celebration we prayerfully remember all our deceased parishioners and all whose funerals were celebrated in St. Mary's and St. Richard's during the past twelve months. (November 2018 to October 2019). After the Mass light refreshments will be served in the lounge area of the parish centre.
We also devote the month of November to remembering all who have died. A box will be available at the back of St. Mary's Church for you to place the names of your loved ones in. It will be brought up with the offertory gifts on Sundays, and all whose names are in it will be remembered throughout the month of November.
ST. RICHARD'S CHRISTMAS FAIR: The date is Sunday 8th December at 12 noon in the Hall at the side of the Church. There will be a short meeting in the hall next Wednesday 6th November at 8.00pm. If you are able to help organise the fair please do come along to the meeting.
PARISH CHRISTMAS FAIRS: The countdown is on to our annual
parish Christmas Fairs! We are only 3 weeks away until St. Mary's big day (24th November) and 5 weeks until St. Richard's (8th December) and we need YOUR help please!! The Christmas Fairs are a vital source of income for our parish, and we want to make these events as successful as possible. Can you donate or help out on the
day? All donations can be dropped off at the presbytery over the next couple of weeks, while any perishables (e.g. cakes) can be brought the night before the fair or on the day.
WALSINGHAM PILGRIMAGE: A 2 night trip to Walsingham will take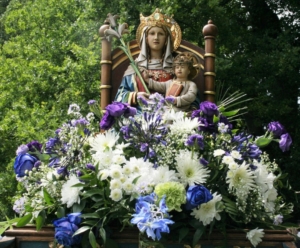 place from 30th April 2020 to meet up with the Diocesan Pilgrimage on the 2nd May. The cost is £175 per person and includes 2 nights Bed, Breakfast and Evening Meal, as well as an excursion to Wells on Sea. A non-refundable deposit of £50 is required to reserve a place. If you would like to come along please contact Phil Mahon on 07940 199 564.

ST. MARY'S PIETY STALL have a wide assortment of piety
products available for all ages; Rosary Beads, Medals, Boxes of Christmas Cards, Diaries, Prayer Books, Statues and seasonal gifts. The stall is open every Saturday evening and Sunday morning.
ST. MARY'S MISSIO RED BOX HOLDER – COLLECTING SOON!

St. Mary's Promoters will be calling round shortly to empty member's red mission boxes. For those who normally bring them into church, please bring them in to be emptied over the next few weeks. If you have not had your box emptied for some time please telephone Winnie at the office on 248 8836. Thank you.
HIRE OF ST. MARY'S PARISH CENTRE: The centre is available for private functions such as Wedding Receptions, Christenings, Birthday Parties (over 21), Conferences and Meetings, and Funeral Receptions. For further information contact Jenny on 07538 474 321.
BINGO every Sunday night at St. Mary's Parish Centre. Eyes down at 8.00pm. Come along and join us for a fun filled evening.
ST. RICHARD'S COFFEE MORNING is held every Wednesday in the Sacristy after the 9.15am morning Mass.
Items for the newsletter including Mass Intentions can be left at the Parish Office Tel. 0161 248 8836 or emailed to
info@stmaryslevenshulme.co.uk by Thursday midday. The weekend newsletter is published on Friday mornings!