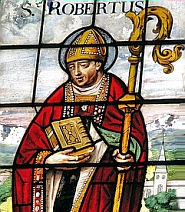 SAINT ROBERT OF NEWMINSTER PARISH
Parish Priest: Fr. Michael Dever – Tel. 0161 224 1498
Resident at St. Richard's Presbytery, Sutcliffe Ave, Longsight, M12 5TN
St. Mary of the Angels & St. Clare Church, Elbow St, Levenshulme, M19 3PY
St. Richard Church, Sutcliffe Avenue, Longsight, M12 5TN
Resident at St. Mary's Presbytery: Fr. Laurence Gambella, Tel. 0161 224 1895 Assistant Priest & Hospital Chaplain and Fr. Martin Dowd, Tel. 0161 225 9840 Chaplain to the Central Manchester Hospitals.
---
THE HOLY FAMILY OF JESUS, MARY & JOSEPH
"Stay with us, Lord, on our Journey"
TIMES OF MASS AND SERVICES
30th December to 5th January 2019
SUNDAY MASSES
Saturday Vigil Mass in St. Richard's at 5.00pm
Saturday Vigil Mass in St. Mary's at 6.30pm
Sunday Mass in St. Richard's at 9.30am
Sunday Mass in St. Mary's at 11.00am
Monday 31st December – New Year's Eve
10.000am Mass at St. Richard's
1.00pm Nuptial Mass at St. Mary's for Mark Tetlow & Shannon Gordon
Tuesday 1st January – New Year's Day
10.00am Mass at St. Mary's
12noon Mass at St. Richard's
Wednesday – 9.15am Mass at St. Richard's
Thursday – 9.30am Mass at St. Mary's
Friday – 9.15am Mass at St. Richard's
Saturday – 11.00am Mass at St. Mary's
CONFESSIONS
Saturday at St. Mary's between 11.30am-12noon
Saturday at St. Richard's between 4.30pm – 4.50pm
BAPTISMS: By appointment only
MARRIAGE: 6 months' notice must be given
Feasts of the Week
Tues. 1st January: Mary, The Holy Mother of God
Wed. 2nd January: St Basil the Great & St Gregory Nazianzen
Thurs. 3rd January: The Most Holy Name of Jesus
Fri. 4th January: St Elizabeth Ann Seton
Pray for the Sick and Housebound and those who are known to you especially John Doherty, Colette Robinson, Ann Doherty, Sadie Deeney, Joyce Brennan, Gary Conway, Natashia Tierney Lord, Patricia Johnson, Margaret Ridian, Mary Geoghan, Mary & John McGlade, Patricia Maguire, Jim & Claire Cleary, Annie Maloney, Beta, Rahela & Ana Dumitru, Arthur Burke, Angela Christie, Stephen Cassidy, Kathleen Moriarty, Margaret Moran, Alan Mullahy, Seamus Gallogly, Owen Bartlett, Carl McGlynn.
May the Good Lord strengthen and comfort them. Pray also for all who care for the sick.
Grant eternal rest to those who have died recently.
Maureen Fallon
Let your face shine upon those whose anniversaries are at this time. Harry Wrynne, John McLoughlin, James & Bridget Mulhern, Alex Sweeney, William O'Connor, Catherine Leith, Eric & Winifred Travis, Nancy Byrne.
Eternal rest grant unto them O Lord, and let perpetual light shine upon them. May they rest in peace, Amen.
A HAPPY NEW YEAR: We wish you all a very Happy, Holy and Prosperous New Year. Resolutions are made to be broken, but one that should not be is the one to come nearer to our God. Think of the lovely church we have and the daily opportunity of attending Mass when we can. May God Bless us all through 2019. Start off the New Year with Mass on Tuesday, the Feast of Mary, Mother of God, at 10 o'clock at St. Mary's and 12noon at St. Richard's.
BACK TO SCHOOL: St. Mary's new Spring Term begins on Monday 7th January at 8.45am and St. Richard's on Tuesday 8th January at 8.58am. We hope all staff and pupils had a restful holiday and are ready for the challenges ahead.
ST. MARY'S COMMUNITY CENTRE: The centre is in regular use and has excellent facilities including the use of a well-equipped kitchen with facilities for self or outside catering. The main hall has a capacity of over 200 people which is ideal for parties, meetings, clubs and groups. There is also a lounge available which has a capacity of around 40 people where small meetings and activities can be held and is ideal for laying out your buffet. There is free car parking and a licensed bar (prior booking required), plus sound and lighting equipment available. For enquiries about the facilities at the centre and to check the availability of our centre please contact Jenny on 07538 474 321.
BINGO: Every Sunday at 8pm in the Lounge area of the parish community centre. Come and join us
LEGION OF MARY GROUP: A weekly meeting is held each Thursday after morning Mass in St. Mary's Meeting Room. If anyone is interested in what we do you are very welcome to attend. For more information, come and meet us.
SUNDAY BREAKFAST: Please note Sunday Breakfast at St. Mary's will be available today (Sunday 30th) after the 11 o'clock Mass in the community centre.
Please take a copy of the newsletter home to remind you of the times of services and events during the coming week, and please take a copy to anyone you know who is sick or housebound.
Items for the newsletter including Mass Intentions can be left at the Parish Office Tel. 0161 248 8836 or emailed to
info@stmaryslevenshulme.co.uk by Thursday midday. The weekend newsletter is published on Friday mornings!