St. Mary of the Angels & St. Clare, Elbow Street, Levenshulme, M19 3PY.         
St. Richard & St. Robert, Sutcliffe Avenue, Longsight, M12 5TN.                       

Parish Priest: Fr. Michael Dever – Tel. 0161 224 1498       
Assistant Priest: Fr. David Egan – Tel. 0161 224 1895     
 FOURTH SUNDAY OF EASTER  
                                A Day of Special Prayer for Vocations                                  
                                              "Stay with us, Lord, on our Journey"
MASS TIMES DURING THE WEEK
SUNDAY 26th April
9.30am Mass at St. Richard's
11.00am Mass at St. Mary's
MONDAY 27th April
9.15am Mass at St. Richard's
TUESDAY 28th April
9.30am Mass at St. Mary's
WEDNESDAY 29th April
11am Funeral Mass for John Muldoon at St. Richard's
THURSDAY 30th April
9.30am Mass at St. Mary's
6.30pm Sacrament of Confirmation at St. Richard's
FRIDAY 1st May
9.15am Mass at St. Richard's
SATURDAY 2nd May
11.00am Mass at St. Mary's followed by
Novena to our Lady of Perpetual Help
5.00pm Vigil Mass at St. Richard's
6.30pm Vigil Mass at St. Mary's
CONFESSIONS
Saturday 11.30am to 12noon at St. Mary's
Saturday 4.30pm to 4.50pm at St. Richard's
Feast of the Week
Tuesday 28th April: St Peter Chanel, Priest & Martyr
Wednesday 29th April: St Catherine of Siena, Virgin & Doctor
Thursday 30th April: Saint Pius V, Pope
Friday 1st May: Saint Joseph the Worker
Saturday 2nd May: Saint Athanasius, Bishop & Doctor
Pray for the Sick and Housebound and those who are known to you. May the Good Lord strengthen and comfort them. Pray also for all who care for the sick.
Grant eternal rest to those who have died recently.
Dina Connors, John Muldoon, Josie Colohan, Danna Colohan
Let your face shine upon those whose anniversaries are at this time. Thomas McCreery, Martin Keane, Gerry Mackrell, Catherine Leddy
CONFIRMATION
The Sacrament of Confirmation will be conferred on St. Richard's children next Thursday, 30th April at 6.30pm. We take this opportunity to thank all who were part of the preparation programme.
SECOND COLLECTION THIS WEEKEND
Please note there will be a second collection this weekend 25th/26th April for the Ecclesiastical Education Fund, which supports the training of priests for the Diocese of Salford.
PAUSE FOR HOPE
On the afternoon of Sunday May 10th there will be a service for all those who have been affected by cancer. The service is called 'Pause for Hope' and will be held at the Holy Name Church on Oxford Road at 3pm. It is an ecumenical service with both Bishop John Arnold and the Bishop of Manchester, David Walker attending. It is hoped the service will be of use to those who are bereaved, for survivors, for patients and family, for doctors and nurses, anyone touched by cancer. See poster on the notice board in the church porch.
INSIGHT FILMMAKER AWARD 2015
The Insight Film Festival Student Filmmaker Award 2015 celebrates, exhibits and encourages filmmakers throughout the world to make films which explore faith. Any young people (over the age of 18) who would like to enter a short film or screenplay have a chance to attend a workshop with leading filmmakers and could win a 4 to 6 week all expenses paid internship in Hollywood and get the experience you need to make films that matter. Deadline: 1st May 2015. For more details go to bit.ly/SFAward2015. See poster in the porch.
DOING DEMENTIA DIFFERENTLY
An evening of Film and Theatre celebrating the achievements of people living with dementia will be held at the Plaza Theatre, Mersey Square, Stockport SK1 1SP on Wednesday, 13th May at 7.30pm. Presented by EDUCATE. Tickets £3. For ticket sales and further information visit the Box Office stockportplaza.co.uk and Alzheimer's Society 292B London Road, Hazel Grove SK7 4RD 0161 483 4446.
MAYO DAY GALA CONCERT
St. Mary's Parish Centre has been selected to host the UK's inaugural Mayo Day Gala Concert next Saturday, 2nd May at 7.30pm. Entertainment from the award winning Irish Trad Band 'Flatout' plus Kevin Prendergast, The Keegan Academy School of Irish Dancing and St. Patrick's Pipe Band. Tickets £10 in advance for unreserved seating or £100 for a reserved table of ten. Tickets available from Marion Quinn, the Horseshoe, or Fred's Ale House.
THE CHRISTIE FUNDRAISER

 Last Saturday's fundraiser held at St. Mary's Parish Centre for the Christie Hospital raised the magnificent amount of £2,879. Sharon Osborne who organised the evening would like to thank everyone who came along and supported the event. A special word of thanks to Marion and the team for the hospitality shown to them on the night.
SKYDIVE FOR BARNARDO'S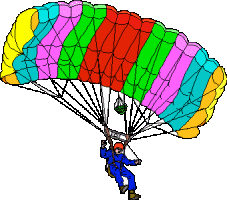 Tim White, one of St. Richard's parishioners is taking part in a charity skydive on Sunday, 10th May to raise money for Barnardo's. Please do your best to support Tim with a donation, and a prayer for a successful landing.