Parish Priest: Fr. John Ahern                      Tel: 0161 248 8836

Visiting Priest: Fr. Louis Kouevi
SIXTEENTH SUNDAY IN ORDINARY TIME
Times of Mass
Monday (Requiem for Norah Tierney).10:30am
Tuesday to Friday………………………………….    9:30am
Saturday (Novena Mass)………………………… 11:00am
Saturday Evening Vigil Mass…………………….  6:30pm
Sunday…………………………………………………. 11:00am
Exposition of the Blessed Sacrament
Saturday……………………………… 11:30am to 12:30pm
Sacrament of Reconciliation
Saturday……………………………… 11:30am to 12:30pm
Also on request
Feasts of the week
Mon. 21st July: St Lawrence of Brindisi, Priest & Doctor
Tues. 22nd July: Saint Mary Magdalene
Wed. 23rd July: St Bridget, Religious, Patron of Europe
Thurs.24th July: St Sharbel Makhlύf, Priest
Fri. 25th July: Saint James, Apostle
Sat. 26th July: St Joachim & St. Anne,
Parents of the Blessed Virgin Mary.
St. Lawrence Brindisi: Born in 1559. He was a Capuchin (Franciscan) Priest. A renowned preacher. He died in Lisbon in 1619. He was canonised by Pope Leo XIII in 1891.
The Sick and Housebound
Pray for the sick and housebound especially for those who are known to you. May the Good Lord strengthen and comfort them. Pray also for all who care for the sick.
Grant eternal rest to those who have died recently
William Armitage, Norah Tierney, Kitty McLoughlin, Tom Joyce, John Ward, Carol Clarke, Pat O'Neill. John Hunt (Month's Mind), Nellie Maher (Month's Mind).
Let your face shine upon those whose anniversaries are at this time Phelim Clerkin, Maura Keane, Margaret McDermott, Paul Dunne, Mai Lanigan
The Word This Week
There is no room in a good field for weeds and rubbish: so in the Kingdom of Heaven, there is no room for 'all things that provoke offences, and all who do evil'. They must be got rid of, for the sake of the good wheat, for the sake of the good subjects of the kingdom. But this weeding out will not take place until  harvest time – in case one piece of good wheat is destroyed with the weeds. This shows the mercy of God: everyone has chance after chance to prove that they are wheat, not darnel; there are no quick judgements in the kingdom of heaven, and things are never as black and white as we think. Only at the end of time will evil stand out clearly, so that it can be disposed of, and only the Son of Man can judge
ST. MARY'S PRIMARY SCHOOL
T
he school year came to an end on Friday. We had a hectic week with many memorable moments. First, and foremost, our leavers' Mass on Thursday evening, beautifully and reverently prepared by staff and pupils, it was emotional but it picked up on the journey the boys and girls made through their formative years.
On Wednesday the girls and boys of Year 6 (leavers) put on a really lovely production of 'School Will Rock You', it was superb. We wish all staff a happy and peaceful holiday, (may the sun continue to shine). We look forward to September and to a fresh start, a new academic year. We thank God for all who work in and support our school
GO SAFELY
Once again I wish all who are going away for a holiday a safe and pleasant time and the people who will spend the holiday time locally I wish a restful refreshing time. Recharge the batteries for the challenges ahead.
DAY FOR LIFE – 27th JULY – the day in the Church's year dedicated to celebrating the dignity of life – will this year call upon young people in particular to protect and cherish life from conception to natural death.  Next weekend there will be a second collection for Day for Life. Proceeds of the collection will go to The Anscombe Bioethics Centre and other life-related activities supported by the Church.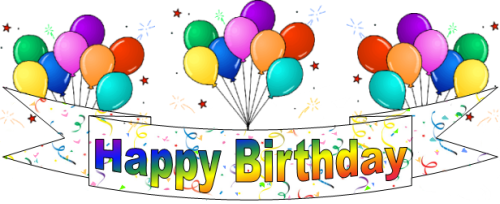 Happy Birthday and best wishes to Nellie O'Dowd who celebrated her 90th Birthday on Friday, 18th July. Also to Bridie Beirne on reaching the same milestone and to Mary Reilly on completing the 75th stage of life's journey.
ORDINATIONS
We pray for Laurence Gambella and Alfred Rebello who were ordained to the priesthood by Bishop Brain in Salford Cathedral on Friday. Both new priests will serve in our diocese. We also remember Anthony McGrath ordained by Bishop Mark Davies for Shrewsbury diocese in St Joseph's, Sale on Saturday. Anthony was the last child to be baptized in the 'Cinema', our old church, on Stockport Rd,(30th November 1975 by Fr John Williams) ' Ad multos annos'  to all three.
NEW SIGNS IN CHURCH
Thanks to our printer for the 3 new signs, one over the inside porch doors and 2 over the Holy Water fonts. They draw attention to the sacredness of the place where we are. Please read them and heed them. Keep St. Mary's a place of prayer. Respect others who wish to pray