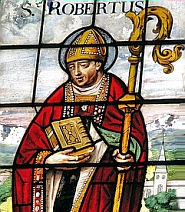 THE PARISH OF SAINT ROBERT OF NEWMINSTER
Parish Priest: Fr. Michael Dever – Tel. 0161 224 1498
Resident at St. Richard's Presbytery, Sutcliffe Avenue, Longsight, M12 5TN
Incorporating the former Parishes of:
St. Mary of the Angels & St. Clare Church, Elbow St, Levenshulme, M19 3PY
St. Richard Church, Sutcliffe Avenue, Longsight, M12 5TN
Resident at St. Mary's Presbytery: and Fr. Laurence Gambella, Tel. 0161 224 1895 Assistant Priest & Hospital Chaplain and Fr. Martin Dowd, Tel. 0161 225 9840 Chaplain to the Central M/c Hospitals.
TWENTIETH SUNDAY IN ORDINARY TIME
"Stay with us, Lord, on our Journey"
TIMES OF MASS AND SERVICES
19th August – 25th August 2018
SUNDAY MASSES
Saturday Vigil Mass in St. Richard's at 5.00pm
Saturday Vigil Mass in St. Mary's at 6.30pm
Sunday Mass in St. Richard's at 9.30am
Sunday Mass in St. Mary's at 11.00am
Monday 20th – 9.15am Mass at St. Richard's
Tuesday 21st – 10.00am Funeral Mass at St. Richard's for Lucy Flanagan
Wednesday 22nd – 9.15am Mass at St. Richard's
7.00pm Reception of the Body of Edward (Eddie) Bell at St. Mary's
Thursday 23rd – 10.00am Funeral Mass at St. Mary's for Edward (Eddie) Bell
6.30pm Reception of the Body of Bridget O'Carroll at St. Mary's
Friday 24th – 12noon Funeral Mass at St. Mary's for Bridget O'Carroll
Saturday 25th – Mass in St. Mary's at 11.00am
1.00pm Nuptial Mass at St. Mary's for Ashley Smith & Sinead Hegarty
CONFESSIONS
After Morning Mass on Saturday at St. Mary's
11.30am-12noon
Before Vigil Mass on Saturday evening at St. Richard's
4.30pm – 4.50pm
Feasts of the Week
Monday 20th Aug. Saint Bernard, Abbott & Doctor
Tuesday 21st Aug. Saint Pius X, Pope
Wednesday 22nd Aug. The Queenship of the Blessed Virgin Mary
Thursday 23rd Aug. Saint Rose of Lima, Virgin
Friday 24th Aug. Saint Bartholomew, Apostle
Saturday 25th Aug. Saint Louis, Priest
Pray for the Sick and Housebound and those who are known to you especially Alan Mullahy, Seamus Gallogly, Philip Snape, Owen Bartlett, Carl McGlynn, Sheila Phillips, Alex Roberts, Margaret Timoney.
May the Good Lord strengthen and comfort them.
Pray also for all who care for the sick.
Grant eternal rest to those who have died recently.
Lucy Flanagan, Eddie Bell, Bridget O'Carroll, Kathleen Molloy, Evelyn Cashin Lohan, Pat Buckley, Eugene McLaughlin, Kathleen Sheridan, Phil Sheahan.
Let your face shine upon those whose anniversaries are at this time. Mary, Dolan, Séan Dolan, Martin Comerford, John Cahill, Marie Leonard, Mary Barry.
PILGRIMAGE TO KNOCK SHRINE: Fully escorted Pilgrimage to Knock Shrine, Ireland, from 24th September 2018. £599 per person sharing. Price includes flight with 10kg hand luggage, all taxes, luxury transfers, 4 nights in Knock House Hotel with full Irish Breakfast each morning and 4 Course Dinner each evening. All entertainment, excursions and guided tours included. Wheelchair accessible rooms in the hotel. Limited single rooms at supplement of £100. Contact Patricia on 01268 762 278 or 07740 175 557 or email knockpilgrimages@gmail.com.
ENJOY SINGING? Then join the Levenshulme Churches
scratch choir as they prepare for a peace related performance on the evening of the 21st September along with other Levenshulme choirs. Rehearsals on the following days:
Monday 20th August and the 3rd, 10th & 17th September from 1-2pm at Levenshulme Baptist Church.
Tuesday 21st, 28th August and 4th, 11th & 18th September from 8-9pm at Levenshulme Inspire.
See poster at the back of church.
ANNUAL ROSARY & HYMNS: Platt Fields at Grangethorpe Road entrance on Saturday 8th September at 3pm. Ice Cream free. If wet – event will be in marquee. Gospel singer Tom McCourt. For further details contact Sara Mitchel on (0161) 431 0410.
CHARITY CONCERT FOR CLIC SARGENT at Levenshulme Baptist Church, Elmsworth Avenue, M19 3NS on Friday 31st August 2018 at 7.30pm. Light Classical Entertainment, free with retiring collection.
JOB VACANCIES AT ST. BERNARD'S RC SCHOOL
St. Bernard's RC Primary School, Burnage are seeking to appoint 3 candidates to work as Learning Support Assistants with effect from September 2018, on fixed term contracts until 31st August 2019. Closing date for applications Monday 3rd September at 12 noon. Interviews and tasks for shortlisted candidates will take place week commencing 10th September. To download application information, please visit website www.stbernards.manchester.sch.uk/vacancies. See poster at the back of church for further information.
LEGION OF MARY GROUP meet every Thursday in St. Mary's Meeting Room after the 9.30am Mass. New members most welcome.
BINGO: Please note there will be NO BINGO this Sunday 19th August. But back to normal next Sunday 26th August at 8pm in the Lounge area of the parish community centre.
ST. RICHARD'S COFFEE MORNING held each Wednesday in the Sacristy after the 9.15am Mass. All Welcome.
Items for the newsletter including Mass Intentions can be left at the Parish Office Tel. 0161 248 8836 or emailed to info@stmaryslevenshulme.co.uk by Thursday midday. The weekend newsletter is published on Friday mornings!
Please take a copy of the bulletin home to remind you of the times of services and events during the coming week, and please take a copy to anyone you know who is sick or housebound.