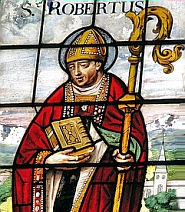 SAINT ROBERT OF NEWMINSTER PARISH
Parish Priest: Fr. Michael Dever – Tel. 0161 224 1498
Website. www.stmaryslevenshulme.co.uk
Email. info@stmaryslevenshulme.co.uk
St. Mary of the Angels & St. Clare Church, Elbow St, Levenshulme, M19 3PY
St. Richard Church, Sutcliffe Avenue, Longsight, M12 5TN
Resident at St. Mary's Presbytery: Fr. Laurence Gambella, Assistant Priest & Hospital Chaplain and Fr. Martin Dowd, Chaplain to the Central Manchester Hospital
---
SECOND SUNDAY IN ORDINARY TIME
"Stay with us, Lord, on our Journey"
COVID-19: Church Guidance: Please sanitise hands on entering and follow safe distancing and instructions from the stewards. Sanitise hands again on exiting church by the side doors. All those who attend church must wear a face covering. Those that are exempt for medical reasons or children under 11 remain exempt. Please note for safety reasons toilets are closed.
Church Mass Times –17th to 23rd January 2021
Sunday 17th January Monday 18th January
9.15am at St. Richard's 9.15am at St. Richard's
10.30am & 12 noon at St. Mary's
Tuesday 19th January Wednesday 20th January
9.30am at St. Mary's 12 noon at St. Richard's
Thursday 21st January Friday 22nd January
9.30am at St. Mary's 9.15am at St. Richard's
Saturday 23rd January
10.00am Exposition of the Blessed Sacrament – St. Mary's followed by 11.00am Mass at St. Mary's
5.00pm Vigil Mass at St. Richard's
6.30pm Vigil Mass at St. Mary's
Feasts of the Week
Tuesday 19th January: St. Wulstan
Wednesday 20th January: St Fabian Pope & Martyr
Thursday 21st January: St Agnes, Virgin and Martyr
Friday 22nd January: St Vincent, Deacon and Martyr
Saturday 23rd January: Memorial of Blessed Virgin Mary
Pray for the Sick and Housebound and all those who are suffering from the coronavirus and others who are sick at this time, including Cath Dixon, Judy Miller, Steve Kerrigan, Margaret Coyle, George O'Connor, Mia O'Connor, Eileen Regan, Cath Dixon, Eamonn Walls, Mary McGlade, Maureen Woods, Benny Woods, Christine Jackson, Mark Graham, Mary Dunne, Jackie Clare. May the Good Lord strengthen and comfort them. Pray also for all who care for the sick.
Lately Dead: Catherine Patterson, Ellen Regan, Nancy (O'Brien) O'Hara.
Anniversaries: Rita Campion, Tom Parsons, Teresa Conville, Charlotte Sutcliffe
WHAT HAPPENS IF I GO INTO HOSPITAL?
If you are admitted as a patient, please ensure the Chaplains' Office is informed that you would like to be visited by a Catholic Minister. This has to be done by you or a relative. Tel. 0161 276 4247/8 (Central Manchester Hospitals). Christies Hospital Tel. 0161 446 3097.
NEWSLETTER: Please pass on a newsletter to a neighbour or anyone who you think might appreciate it.
LOCKDOWN
Churches can stay open and Masses can take place. However, given the rising rates of the Covid Infection, it must now be up to each individual parishioner to decide for themselves whether it is safe just now for them to come to Mass.
Please don't come to Church if you have been asked to isolate and let us be scrupulous about hand sanitising and social distancing. Please do not mix in church with those who aren't in your household bubble or gather at the end of Mass.
Please be especially careful about how you leave the church, remain in your place for a few minutes and be guided by the stewards so as to avoid crowding at the exit doors.
PARISH MASSES
As Covid infections continue to rise, we should all be aware of the following points…
1. Keeping each other safe must remain our chief priority.
2. If you are feeling unwell or have been asked to shield or self-isolate then you must not come to church.
3. Whether you choose to come to Mass or choose to remain at home for the time being must remain the choice of each individual parishioner.
4. We are dependent on our Stewards for keeping our churches open. Some of our own Stewards may choose to stay at home making it hard for us to open. We must be aware that this is a possibility.
5. Above all, look forward to Easter when, if all goes well, we should be able to gather once again in our churches to celebrate the Lord's resurrection.
CARITAS DIOCESE OF SALFORD
There is a Pastoral Letter from Bishop John today explaining the work of Caritas among the poor and marginalised in the Diocese. It can be found on the table at the exit doors.
ALTAR SERVERS ONLINE RETREAT
Diocese of Salford Online Retreat for Altar Servers aged between 8-11 will take place on Saturday 27th February between 10am -12pm. Ages 12-17 on Saturday 27th February between 1pm-3pm. To register your place visit www.dioceseofsalford.org.uk/fath/hope/events.
OFFERTORY: Weekly contributions and gift aid envelopes can be dropped through the Presbytery letterbox. Alternatively, if you wish to switch from weekly envelope to a standing order, just provide your bank with the following details:
Payee: The Salford Diocesan Trust St Robert of Newminster
Sort Code: 205534 Account Number: 40101222
Your support is much appreciated.
Items for the newsletter including Mass Intentions can be left at the Parish Office Tel. 0161 248 8836 or emailed to info@stmaryslevenshulme.co.uk by Thursday midday. The weekend newsletter is published on Friday mornings!
---
DIOCESE OF SALFORD
Pastoral Letter of the
Right Reverend John Arnold
Bishop of Salford
To be read and circulated on the weekend of 16th/17th January 2021
Dear Brothers and Sisters in Christ,
In the first place, I would like to wish you all a Hope-filled, happier and healthier New Year; one in which we may rise to the challenges and opportunities of our response to the pandemic, renewing those Gospel values which will make us more attentive to the needs of our brothers and sisters, our global family, and care for our common home. I do believe that there are important choices to be considered, in which we will all have our part to play. Today, I am writing to you about two important, and connected, matters.
The final Sunday of this month, January 31st, is dedicated, in this Diocese, to the work of Caritas Diocese of Salford. You may well be familiar with at least some of the wide range of work and projects that are undertaken by Caritas. Its whole focus of activity is the commitment of putting Faith into action by responding to emergencies, helping people to transform their lives and emerge from poverty in all its forms, and advocating change in our society so that everyone may live with dignity, in a sustainable way.
There is much work to be done. While we live in the sixth wealthiest nation, the statistics indicate that all too many people are not included in this prosperity. For example, there are 70-80 people sleeping on the streets in central Manchester every night, while many families are in inadequate and temporary housing, vulnerable to eviction. A recent government survey estimated that over one million people in this country are isolated and alone, even before the pandemic arrived. Isolation and loneliness lead to depression and mental illness. Even the increasing adoption of the real living wage still means that many families, even where the adults are employed, do not have adequate resources to provide healthy food for their children. All too many people are marginalised as if, as Pope Francis says, they have been "thrown away"
Our Faith has a very practical priority. We are asked to love our neighbours as ourselves and that love must include a constant care for the well-being of others. There should be no need for foodbanks and night shelters but, while ever there is the need, we as Christians must strive to provide them.
The Covid pandemic has caused so much more poverty, unemployment, and distress but I believe that we have every good reason to be proud of the work of Caritas and its diverse engagement in the social problems of our times. Caritas has been able, because of your generosity, to continue its services throughout this difficult time. Thank you for all that you have done, by generous giving and volunteering, to make Caritas all that it is today. I can only ask that this good work is enabled to continue so that no-one is beyond reach and no-one is marginalised or left behind. Your gift in the retiring collection on Caritas Sunday is even more important in these difficult times.
My second reason for writing to you concerns our preparation for the future. Since my arrival in Salford, in 2014, we have carried out a re-structuring of parishes which has been mainly due to the reduction in the number of priests, and the diminishing of large Catholic communities. Now we must look carefully at the way we must expect our parishes to flourish in the increasing secularisation of the times in which we live. Given the disruption to parish life over the last year, we have also to consider carefully how best we organise our sacramental programmes and the preparation and celebration of Baptisms, First Reconciliation, First Holy Communion and Confirmation during these days of pandemic.
I have asked Fr Paul Daly, the Episcopal Vicar for Formation, to extend his role, both in planning for our immediate needs in sacramental provision and for developing our various adult formation programmes which will be essential in our "Journey to 2030" when our parishes will need to function in a very different way. Parishes will need to be increasingly reliant on the contribution of their parishioners in many and diverse ways. Fr Paul has agreed to relinquish his role as parish priest so as to be more available to assist others in developing parish formation. I am very grateful to him for his readiness to undertake this extended role which is initially intended for one year but may be extended according to need. Fr Paul will be working from Cathedral Centre and visiting parishes.
Despite the advent of vaccines, this time of pandemic will be with us for some time to come. Even with the gloom, anxiety, and frustration of living through these days, I am optimistic that we can set ourselves a new road, with better priorities for our Church and our nation and our world. I believe that much good can be achieved and we must remain adamant in our prayer, as we ask: "Stay with us, Lord, on our Journey".
With my best wishes for all that lies ahead in this New Year and my thanks for all that is being achieved through your goodness and generosity.
+John Arnold
Bishop of Salford
Tel: 0161 794 2825
bishop@dioceseof salford.org.uk (bishop) marie.sartini@dioceseofsalford.org.uk (secretary)
Salford Roman Catholic Diocesan Trustees Registered Charity